TRULY GLOBAL
Supplying worldwide markets through worldwide sourcing. From Japan, the United States and Europe we can supply the vehicles you require.
We've been exporting used vehicles from Japan to dealers and other operations looking to import cars from Japan since 1998. Because of our dedication to hands-on personalized service, we still have clients registered with us who have been using our services since we first started out in the business over seventeen years ago. How many Japanese car dealers can say that? Business has been good to us here in Japan and we like being able to pass that along to our clients.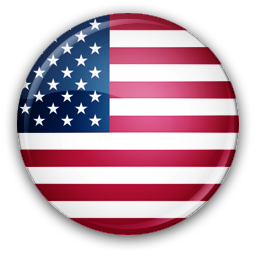 If you need left hand drive vehicles our United States operation is there to help. You can expect the same great service and whether you're looking for classic autos, RVs or a Harley we know where to buy so you get the best deals. There is nothing like local, on the ground knowledge and unlike Japan, in the US auctions are often not the best or cheapest places to buy.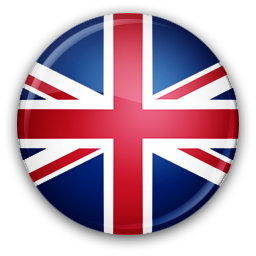 Is Japan always the cheapest place to buy right hand drive cars? Most Japanese exporters would say yes and many importers would agree. But they would be wrong. If you are looking for certain European models of cars in right hand drive then Europe and the UK is now the place to look. Getting cars out of the UK at the right price is not easy but once again you can rely on us and our on the ground local knowledge to deliver your car safely and promptly.
Take the time to browse through Our Website, meet Our Staff and read through Our Service to see what sets us apart. If you're looking to purchase a car export from Japan, we hope that you will consider our services. Read more
[testimonials][testimonial_quote name="Jamie Lowe, UK"]
"We have been using the services of JAA (Simon Burger) since 1999.We have a great working relationship, considering we are at opposite sides of the globe ! Simons in-depth knowledge of how the auctions work, and his ability to select only the very best examples for us and our customers has been invaluable over the years. Many a time a car that looked great in the photos, and great on the general auction sheet, has had other costly underlying problems that many other exporters would have simply brushed aside just to get a quick sale. It's this type of knowledge, experience and trust that money just can't buy, that sets Simon and JAA apart from the rest. We hope to continue our brilliant working relationship with JAA long into the future and maybe one day, after all these years we will finally meet face to face !"
 [/testimonial_quote][/testimonials]
[parallax_section offset="-300″ image="576″ overlay_color="rgba(0,0,0,0.65)" text_color="#ffffff"]
[animated_numbers icon="fa fa-car" number="3420″ after_number="+" alignment="center"]
[animated_numbers icon="fa fa-calendar" number="17″ alignment="center"]
[animated_numbers icon="fa fa-users" number="100″ after_number="%" alignment="center"]
[/parallax_section]
HOW TO BUY

 – THE EXPORT PROCESS
[/testimonial_quote][/testimonials]
[parallax_section offset="-300″ image="582″ overlay_color="rgba(0,0,0,0.75)" text_color="#ffffff"]
Some of the latest vehicles exported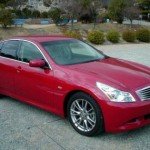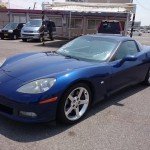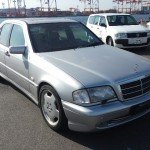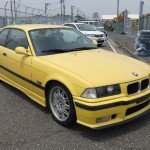 [/parallax_section]
OUR ONLINE AUCTION SYSTEM

 – ACCESS MILLIONS OF VEHICLES
Why buy from Dealer only Auctions instead of dealer stock lists?
The reasons are simple and obvious.
The auctions are third party.
The auction sheet gives an independent and impartial quality check of the vehicle recording it's faults and features.
We don't own any of the cars you see at the auction so we don't have to sell any of them.
Literally tens of thousands of cars to choose from everyday.
Compare that to a dealer stock list.
You only have their word that it is a good car.
He needs to sell those cars because he owns them – good or bad.
Keeping stock costs money – yard costs and just owning the vehicles. Those costs are passed onto the customer – that's you!
Are the kms genuine? When a car goes to auction the kms are disclosed for the whole world to see.
How do you know the dealer hasn't lowered the kms once they reach his yard to help sell it quickly and for a greater profit?
Maybe a few hundred cars in stock although most claim thousands. How can you trust a company to begin with that claims cars going through auction are it's stock??
Buying direct from auction through JAA saves you money and gives you independent peace of mind that you are buying a real car with real kms. Plus we provide you with a minimum of 25 photos of your car from the bond yard as well as a fully independent condition report from a qualified inspector.
[testimonials extra_class="margin-top-60″][testimonial_quote name="Mr. Nick, Netherlands"]"We have bought several vehicles via Simon and find the service excellent and absolutely trustworthy. If you have any questions, just ask them and you will get response. Every transfer was successful and therefore we recommend Simon especially while he speaks multiple languages. Thank you Simon, looking forward to the next one!"[/testimonial_quote][/testimonials]
[parallax_section image="525″ overlay_color="rgba(240,240,240,0.65)"]
[vehicle_scroller title="Featured Vehicles" limit="5″]
[/parallax_section]