The launch of the new Honda NSX has been delayed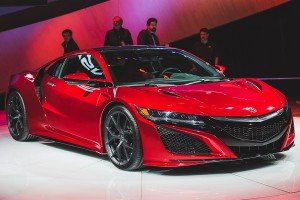 The launch of the latest 550bhp hybrid Honda NSX has been postponed till 2016. The much awaited supercar features three electrical motors. It was originally supposed to be launched in the market year ending 2015. However, now there is news that the release might be delayed by six months.
The Honda NSX is sold in North America as Acura NSX and is a mid-engine, two-seater sports car by Honda. A company spokesman confirmed the news of the delay and said that it will also have an impact on the NSX in Europe. A change in the layout of the engine during the development phase has been announced as the reason for the delay.
Bulk production in Europe to be affected
 The first-generation model of the car made its debut in the year 1989 (Chicago Auto Show) with the [...]